Dead Poxxum Screenprinted Branding Design 
Inspired by punk rock feminism and biker tattoos the branding is designed to be fiery and aggressive but remain approachable. For this project we randomly selected words that were then assembled into a coffee shop name and a client brief for a main logo design and three subsidiary marks. In addition, the identity is hand screenprinted on several object types including, cups, cup sleeves, coffee bags, pastry sleeves, and napkins.
#screenprint #brandingdesign #brandidentity #graphicdesign #logo #illustration
Pink Squares - Crib Quilt Design
When I interned with Pamela Wiley, a quilter designer, she shared with me a wealth of knowledge about quilting, fabric, stitching, and more. I learned about the subtle nuances of thread, the qualities of different types of batting, and she showed me how to sample my ideas. With this new knowledge I designed a crib quilt. I mixed my own pinks to dye the fabric and experimented with ways of piecing the design together as well as how the quilt would be top stitched.
#quilt #textile #homeinteriors #pamelawiley #productdesign #sampling
Studio Problems - Studio Lighting Course
Linda Robbennolt taught a wonderful photography class at the University of Illinois called Studio Problems. It was a technical class that really aimed to teach students how to make "it" happen. At the beginning of the course we pulled tear sheets that were of interest to us as individual artist/designers (food and product photography for some, fashion/editorial for others). We then spent the rest of the semester learning to re-create those images through hands on photoshoots where we utilized lighting and studio techniques (and no photoshop).

We bounced light, painted highlights, built sets, booked models, searched for locations, and sourced and styled outfits. We also played various roles on the shoot teams, anything from director, to stylist, to digital tech roles.

You can view more work from the class here. The single images above are the shoots I directed and the compiled slides are the shoots I was also a part of. The image on the right is the original and the image on the left is the recreation. 
#photography #studiolighting #lighting #studio #studiophotography #camera #commercialphotography
Ninth Letter Literary Journal
Ninth Letter is a collaborative arts and literary project produced by the Creative Writing Master's Program and School of Art & Design at the University of Illinois, Urbana-Champaign. Edited and designed by faculty and students as part of the core curricula of both programs, the journal's mission is to present original literary writing of exceptional quality, illuminated by cutting-edge graphic design.
#graphicdesign #layout #ninthletter #print #bookdesign #experimental #creativewriting
Motorcycle Restore Short Documentary
For this project I was asked to portray a simple story in a captivating way. The story is a voice over narrative of my younger cousin describing a motorcycle restore he worked on during his summer break from school. I asked him to lunch (at Meatheads) and we sat in the car while I interviewed him with a recorder. Later in the day we met and I filmed him showing off the bike and showing me the parts he had worked on. I then edited the voice recording into a more seamless story and timed the visuals to the voice over. 
I paired the voice over with beautiful visuals shot at early autumn dusk to portray a romantic and nostalgic sense of place and used my cousin's original narrative to provide a sense of connection to the character in the video. 
#documentary #film #shortfilm #acupidsbowproduction #animation #artdirection #narrative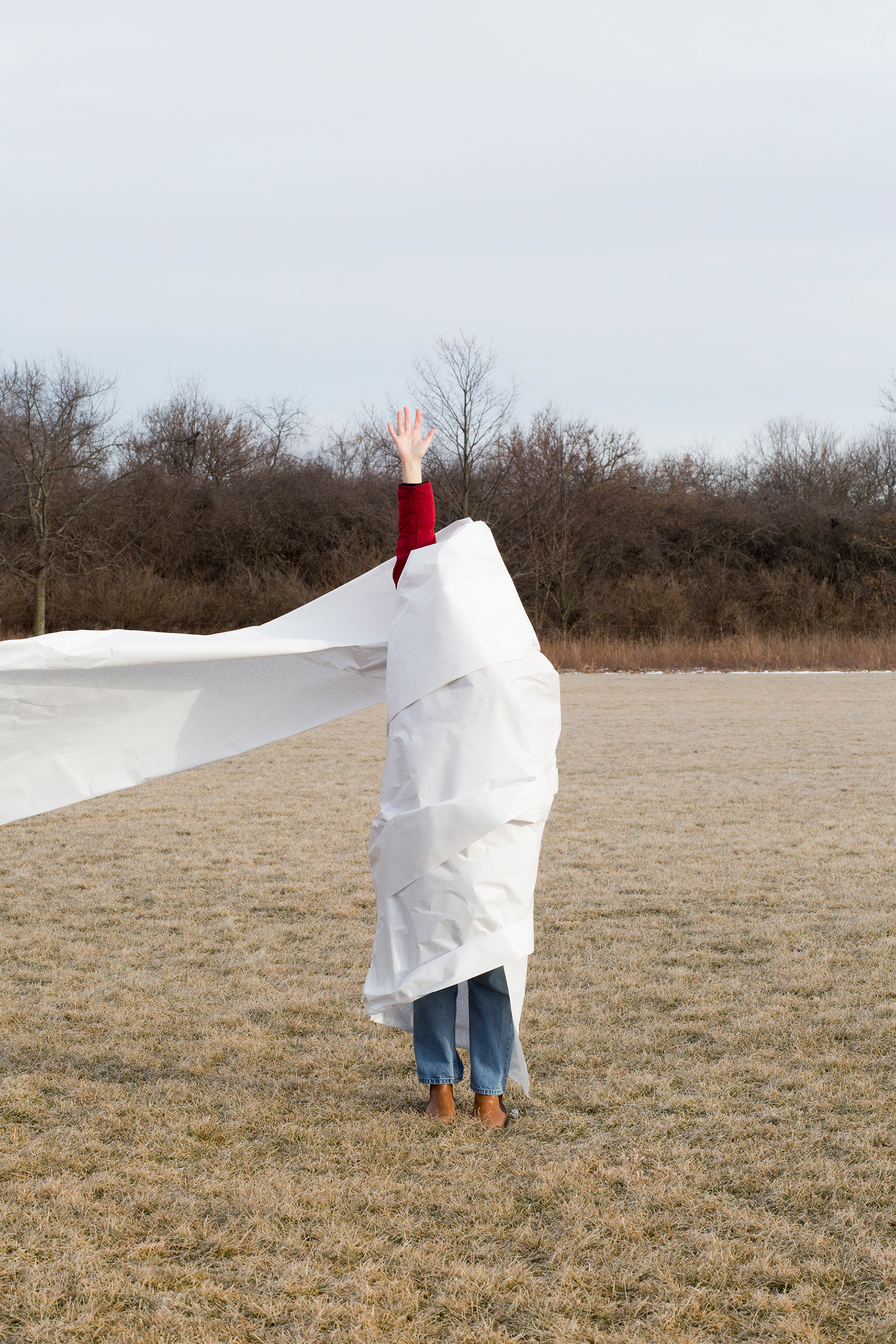 Penpals Art Exhibition Photoshoot
I Co-curated/directed a small art exhibition with a fellow designer friend (Rachel Pickus) and we had a quick photoshoot to produce imagery for our promotional materials. 
#artdirection #photography #styling 
Produced for Illini Media's radio station, the design embodies the alternative sound of the station's music while also encompassing the sense of youthfulness that is produced by a radio station run by students. The ad campaign was run across multiple platforms including, bus ads, newspaper ads, and online ads and was awarded first place in the Advertisement Less Than Full Page category by the Illinois College Press Association.
#newspaper #independantmedia #printdesign #advertising #layout #graphicdesign
Undergraduate Photography Thesis Series - Documented Studies
This is a small selection of my undergraduate photography thesis work. The entire series consists of 50+ multimedia images bound into one book. The photographs are of memorable moments of framing I experienced when routinely traveling throughout my environment. I then used a variety of mixed media (collage, acrylic paint, ink, cutting, scoring, etc.) to create a series of compositional studies that explore things like scale and color relationships as well as foster narratives.
#fineart #photography #documentary #mixmedia #collage #painting
T Project Packaging Design
For this project I was asked to address a design myth. The myth I chose to challenge was that something must be loud to be heard. I developed the packaging and branding to be a quiet, minimal, and honest representation of the tea. The product is portrayed typographically through a single letter T that is cut into the packaging revealing the product characteristics directly to the consumer. While the tea product is directly visible, the branding also depicts the content through word play.
#branding #brandidentity #packagingdesign #graphicdesign #typography 
University of Illinois 2018 BFA Exhibition Screenprinted Poster Design
I co-designed the 2018 BFA Exhibition catalog and supporting materials with Melvin Melendez. We collaborated with master printer Emmy Lingscheit and the Noble Print Lab to achieve a beautiful eye catching gradient. 
#screenprint #gradient #printdesign #posterdesign #graphicdesign #typography 
I took an introductory furniture design course. The first chair is an original design by Stephen Cartwright and the second chair is my own hybrid design from inspiration images. We were guided through both chairs by Cartwright.
#poplar #furnituredesign #rockingchair #craftsmanship #craft #chair #chairdesign
CMYK Screenprint of Still Life Photograph
For these images I experimented with an upper level screenprinting technique. Functioning as a normal digital printer would I separated a digital photograph into four separate colors, cyan, yellow, magenta, and black. I took the separate files and converted them to a halftone bit map. from there I followed a traditional screenprinting process. When printing I experimented with printing layer order, color hue, and modified pressure.
#photography #stilllife #screenprint #cmyk #print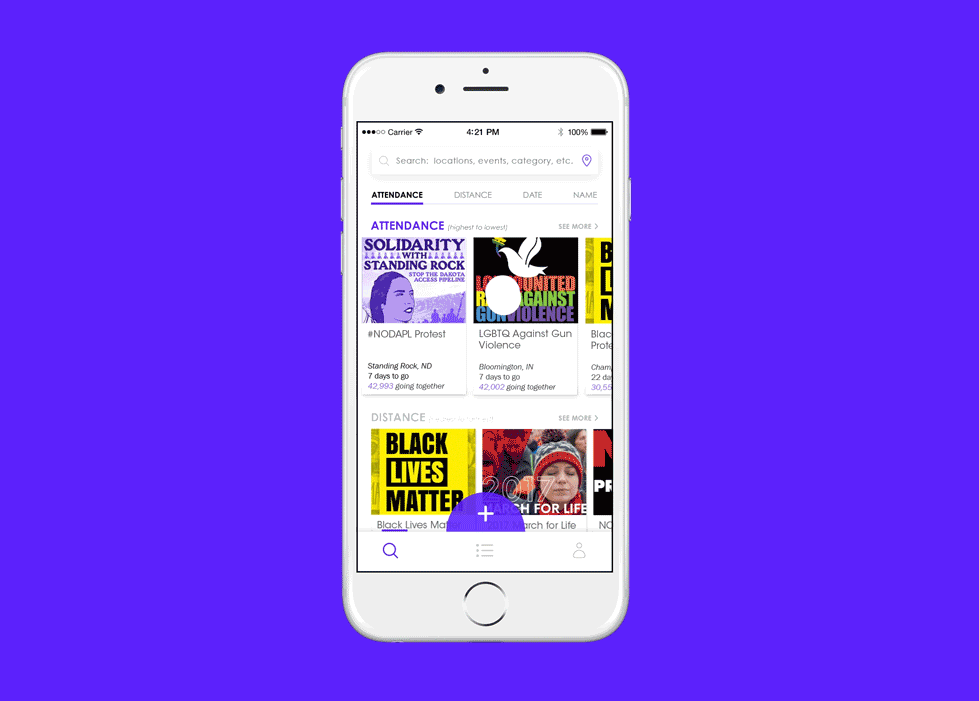 This app was developed in response to the recent rise in activism ignited by the 2016 presidential campaign and designed to promote social change, digital citizenship, and community engagement. The objective was to help people follow through with their commitments to change and facilitate the transition of dialog about change into actual action. Users can browse, register, and make marches and protests. They can track their engagement and even register to travel to their event with fellow app users. The goal is to create a physical community from a digital space; helping to hold people accountable while creating a safe and supportive environment.
#appdesign #graphicdesign #designactivism #animation #socialmedia